Update 2012-08-02: Thanks Brian Fitzpatrick, Jim Blandy, Jen Mankoff, Roland McGrath, Justin Erenkrantz, and Noah Friedman for congratulating Bradley by donating to the Conservancy after reading this post. Other readers who join them, please let me know!
I hesitate to call it a "mini"-campaign… might that be too limiting? Let's see how far it can go!
Last week, Bradley M. Kuhn, the Executive Director of the Software Freedom Conservancy, received a very well-deserved 2012 O'Reilly Open Source Award.
A number of us are celebrating this by donating $25 USD each to the Conservancy, which does terrific work mentoring free and open source software projects, helping them raise funds, manage assets, negotiate contracts, put on conferences and developer gatherings, etc. The Conservancy does this all with extreme efficiency — a donation to them is a donation where every dollar counts.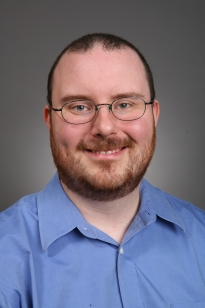 Has the Conservancy helped you or your project? Has it helped a project that you directly or indirectly depend on? (Hint: the answer to at least the latter is probably "Yes", even if you don't know it.) Then please join us in congratulating Bradley, by donating today!