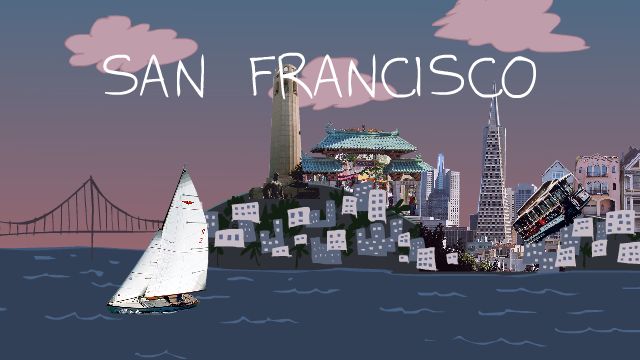 I will always revere the Red Vic movie house because I saw my first Bruce Lee movie there. Now, an event almost as important is about to take place:
Nina Paley's beautiful animated film Sita Sings the Blues will be playing at the Red Vic for three nights next week:

     Tues, Feb.  9  -  7:15pm, 9:15pm
      Wed, Feb. 10  -  2:00pm, 7:15pm, 9:15pm
    Thurs, Feb. 11  -  7:15pm, 9:15pm

If you haven't seen it, go see it! If you have seen it, go see it! (Did I leave anyone out?)
You can also buy the DVD or donate to the filmmaker, who released the film under a free license because she wanted people to see it and share it.
Directions to The Red Vic:
The Red Vic Movie House is located on 1727 Haight Street (map),between Cole and Shrader, just a block and a half east from Golden Gate Park. The Red Vic is also served directly by MUNI routes: 7,33,37,43, & 71. MUNI route 6 & N-Judah come within a few blocks.